10 December 2010
"Oliver, you up for a quick game of Battleship before school?"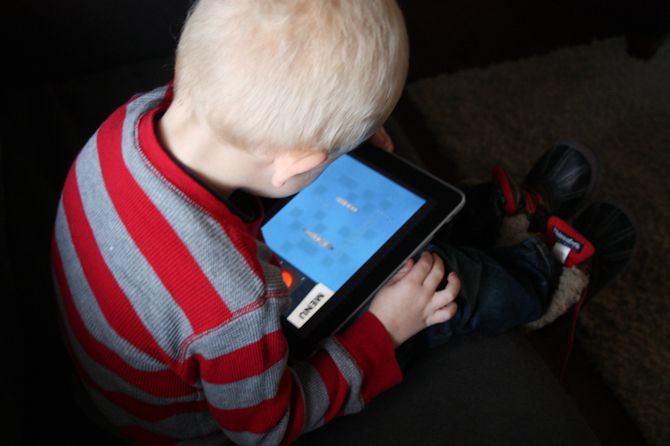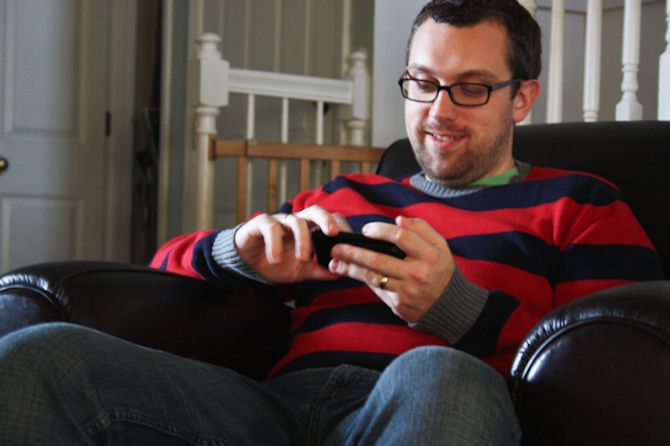 And this is how my boys spent the last ten minutes before it was time to take Oliver to preschool. They had a lovely time, giggling and hunting for each other's ships.
There were no wireless Battleship games when we were kids. Just the red and white pegs and the calling out of coordinates.
And we had to walk through the snow with no shoes to school, up hill both ways.
Okay, not that. But isn't it funny and a little sad that their world is so much different than ours? Life was so simple when we were kids. I'm pretty sure Oliver's never seen a paper map. He just watches us follow the purple road on the GPS to the checkered flag. We
have
the actual Battleship board game. But we never like to get it out because of all the tiny choking hazards. And I'm pretty sure if he saw a line drawing of an old school telephone (the kind that sits on your sideboard with the rotary dial and the big heavy receiver that clunks down - the kind that Pottery Barn sells a digial novelty version of), he might not know what it was.
We're like the Jetsons. Except with all this technology, Scout still won't fetch the paper and I still have to get on my hands and knees to give my floor a good thorough cleaning. (Unless I get one of those Shark steam mops. Hm...)
There's no point to this really. Just sort of stream of consciousness. I suppose the best way to close is with a photo of my little peanut. While the boys were playing games, she was busy banging on presents and checking out the tree.
I think she's hoping it's a wireless pacifier locater. You never know.