24 June 2010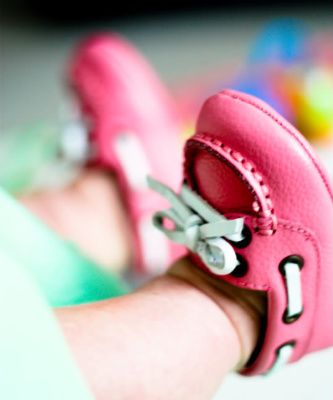 Our precious girl, you are already three months old!
You're growing tall (24") and chubby (14 pounds!), which are welcomed signs to us that you are healthy and thriving. We are so grateful for every inch and every pound!
You are so strong and eager to be up and moving - you want to see the world! Just yesterday you rolled over for the first time and now there's just no turning back. (*sniff*)
Your beautiful blue eyes are just like your brothers (and Daddy's). Your blonde hair is growing longer and thicker which makes Mommy very happy!
You are the biggest morning person we know! When you wake up from a nap or bedtime, you just squeal and coo and giggle for a long time before you can even think to make a demand for food or a diaper change. You're just all smiles!
You love to sit up in your Bumbo seat and watch your brother play all around you. He is the sun and the moon to you as far as we can tell.
It has surprised us how much he delights you even now - and how much you delight him! He's always asking to touch you and hold you, and offering helpful suggestions when you're upset. He dotes on you like a big brother should, and calls you "Hazey" as he strokes your head or offers you a toy.
You're definitely a cuddler too - which makes your Mama and Daddy very happy! Sometimes you're fussy for a bit and if we hand you your blankie you'll snuggle it to your face and settle right down.
You still get up in the night every 4 hours or so to eat, although we're noticing that it's more of a habit than necessity these days. While we're anxious to teach you to be a good sleeper (so that we can be better sleepers too!), we know these days with you in your bed next to ours are going to be gone before we know it!
There's no doubt about it, baby girl. You are loved and we are so thankful for our precious gift. We are praying for you even now to "grow in wisdom and stature and in favor with God and man."
Here's to many more months (and years!) to come!

Labels: Hazel