06 December 2010
Remember
a couple of weeks ago
when my adorably stubborn, mind-of-her-own daughter teased you all with only the back side of this darling little lamb hat?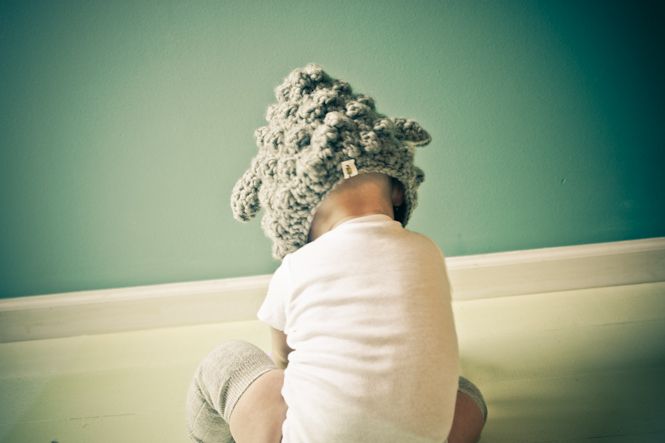 Mmm. I just want to kiss her cute little back of neck and num num num on those squishy thighs. Pardon me, I'll be right back...
Well, she's finally cooperated just enough to show a bit more of this delicious hat that I have the privilege of sharing with you today.
I'm pretty sure there was an audible gasp the first time I found it on Etsy while searching for cute winter hats for Haze.
But then it came. And then I held it in my hands. And then I put the fluffy little ear hat on Hazel's head. And then - and I'm pretty sure on this one - the angels rejoiced.
Okay, maybe that last part was a bit of a stretch. But I rejoiced probably more than my husband would have felt was necessary.
So. You can imagine my delight when Cathy from

Sweet Pea Toad Tots

agreed to give one away to one of you!
So, here's what's happening:
5. Come back here and tell what hat you like best, AND what gift you're most excited to
give
this year.
6. These rules are important.
7. Only leave one comment. If you mess up, delete your old comment.
8. Leave your email address. It's a bummer not to get to claim your prize.
9. Go kiss someone you love!

Labels: Hazel, Things that tickle my fancy