12 July 2011
Because Oliver's hair seems to grow at a snail's pace (he had his
first haircut
at age three just to tame some flyaways), sometimes I forget to notice that it needs to be trimmed.
That is, until I take a photo of him on a hot day.
A few days later while Ryan was at work I went at him with the hair clippers and a prayer. (Yes, prayer - remember, his hair grows sloooooowly, so any errors are going to stick around for a while.)
Twenty minutes and one hairy popsicle later, and we had a new kid!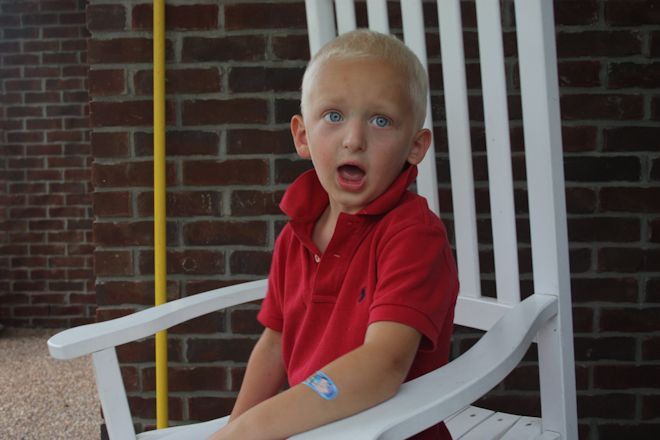 (Who happened to be wearing the same shirt as he was wearing in the previous photo.)
It always amazes me how much older he looks with just a quick trim of his hair. And somehow, his crazy even feels a little less crazy. :)

Labels: Oliver