30 July 2010
All of these...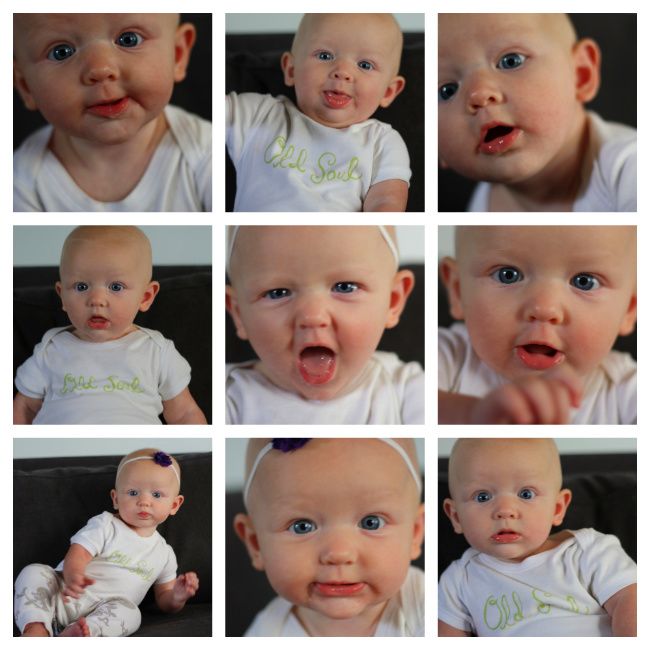 And why not spend the better part of a half an hour photographing your completely edible baby girl?
Speaking of the lovely miss Hazel, she's at a funny stage right now. She's learning to grab things that she wants and it's actually becoming sort of handy. Except that she's sort of like one of those crane games in the vestibules of family restaurants. You can lower her down to fetch a fallen object, but about 90% of the time, the object will slip through her grasp at the last moment. It's sort of endearing. And she's always eager to try again!
On the Ethiopian adoption front: It's been a real blessing to share Caleb & Rebecca's journey with y'all this week. Your comments have been encouraging and I'm so grateful for your prayers. God is good all the time!
They're currently about 6 hours into their 22 hour flight from Addis to Washington D.C. They'll stop in Rome for fuel but won't disembark. Man, 22 hours on a plane with two sick, scared, sleepy boys. Please pray for them tonight if you're up nursing a baby or when you wake up in the morning. They'll land in D.C. at around noon tomorrow. And the cool part, is that as soon as that plane touches American soil, those boys will officially be American citizens!
There will be a flight from D.C. to Chicago and from Chicago to Nashville. And tomorrow evening, a crowd of our friends will gather, and we will meet our nephews, and Beatrice will greet her parents and meet her brothers. Oh, what a big moment in their little lives!
On the bloggy front: I have big fun plans for next week! Since so many of you have asked at various times and in various ways about my favorite Etsy shoppes for this and that, I've assembled a list of some of my faves. Beginning this Sunday, I'll be sharing one favorite shop a day for about twelve days (I'll have to go back and count...). It's going to be fun because there will be discounts and giveaways and all sorts of festive fun! I hope you'll enjoy my list!
Now, time to cuddle my sweet niece on our last night of our two-week sleepover. I wonder how much any of us will be able to sleep tonight. Tomorrow is a big day!