20 January 2011
Some of y'all had some questions for me in the comments of my last post. You'll be glad to know that I try to respond to your questions whenever I can. Your best bet is to have an email address connected to whatever account you use to comment (I can just respond directly to you nice and tidy-like!). But if I can't respond to you by email, I try to respond to your questions by leaving a comment also and addressing it to you.
Y'all were asking today about how we got Hazel to sleep through the night and if I could make and sell those darling ruffle bloomers in my Etsy shop. The answer to the former question can be found in the comments section of my last post and to the latter the answer is: Yes! I checked with the copyright stipulations of the pattern and I am allowed to make them for sale in my Etsy shop. Yay! So, if you want a pair for your daughter/niece/granddaughter or for a gift, just contact me through my Etsy shop and I'll be so happy to work with you!
And since I hate to write a post without pictures, AND since I have so many darling photos to share, I'll close with another shot of this 10-month-old girl I'm rather fond of.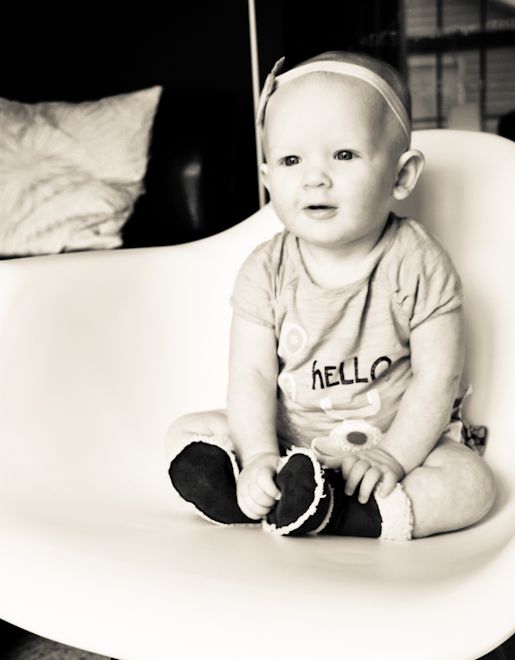 Have a lovely Friday, friends!

Labels: Hazel