08 August 2011
We arrived home this evening from our 9-day adventure vacation and boy, oh boy, is it good to be on our home turf again. Even when you get to go away to somewhere wonderful, there's just no place like your own bed and your own kitchen and your own overgrown lawn.
I realize this is vacation post #6 and that it may be getting a little old by now. I switched this grouping of photos up a bit by editing them in black and white. I know, what a relief, right?
Anyway, if you're so over vacation pictures, they're almost over. One more post after this one. And if you like, just wait and come back Wednesday because I have a crafty (and hopefully inspiring!) post planned for then.
And until then, enjoy some images from Saturday afternoon. Caleb and Rebecca (and our nannies, Audrey & Lizzie) took the kids to
Fort Gaines
to hang out for a couple of hours. I believe Caleb shot the pictures, I only edited them.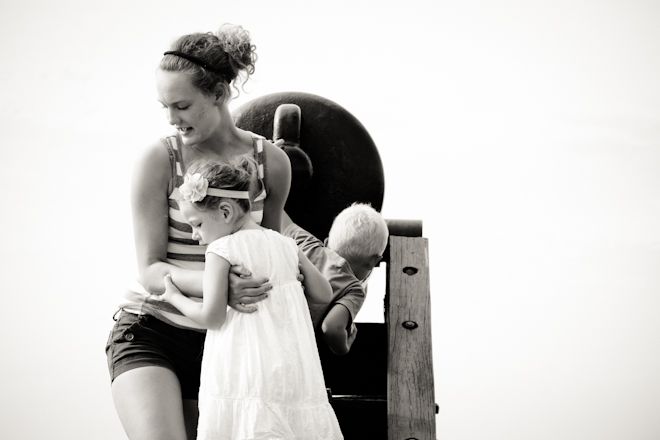 Yes, that's Moses' lip on something very old and probably VERY dirty. You win some, you lose some. Especially with two year old boys.
And to answer your questions (and sorry for not thinking to offer this info sooner!), we spent the week in a rented house on Dauphin Island off the southern coast of Alabama, near Gulf Shores. The beaches were so lovely and the company was top notch. We had a fabulous time!

Labels: vacation