17 August 2011
No, I'm not pregnant. Don't get too excited!
BUT, our family is about to grow by one person and we are so, so excited!
Our dear
Audrey
(1/2 of our team of co-nannies-extraordinaire)
graduated from high school this past May and is planning to attend college here in Franklin. We've joked for years about her moving in and living in my sewing room or in the kids' clubhouse off the playroom, but I don't think either of us ever imagined that it would really, truly ever happen.
As her senior year progressed and we enjoyed her company in the evenings after she'd watched the kids so we could go out, and as she and Lizzie and I enjoyed our 1st-Wednesday-of-the-month dinner dates, this pie in the sky daydream of her living in our home started not only to be something we both really wanted - it started to make perfect sense.
Audrey comes from a fantastic family with amazing parents whom Ryan and I watch and admire probably more than they know. It would have been just fine for her to live at home and go to college without moving across town.
But, there's just something about embarking, isn't there? Something about that little extra step of independence. The experience of supporting yourself (somewhat), coming and going as you please (more or less), and figuring things out as you go. Even if college is right here in town (and boy is it a college worth sticking around for!), it's still good to have the experience of "going away to college". And that is what our girl is doing.
And we are beside ourselves with the honor of sharing a little corner of our house and our lives with her.
I am just so excited to have this smart, passionate, beautiful, amazing young woman in our home. Yes, she'll watch the kids from time to time (looking forward to being able to slip out with Ry occasionally after the kids are in bed for a run or a date), and she'll clean her own bathroom (1 less for me to do!) and sometimes help me with meals (looking forward to some fun cooking lessons!) and she has agreed to be in charge of emptying the dishwasher (one of my least favorite chores). But, I also get a front row seat to watch my lovely young friend experience this huge new part of life - and I believe that is what excites me the most.
Praying God's richest blessings on you, dear Audrey as you "go away" to college and call our house your home. I can't wait to see what this school year brings for all of us. We are blessed to call you a part of our family, sweet friend.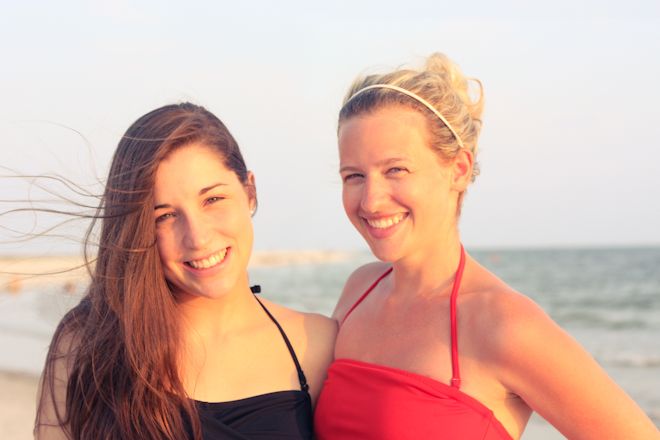 Labels: audrey